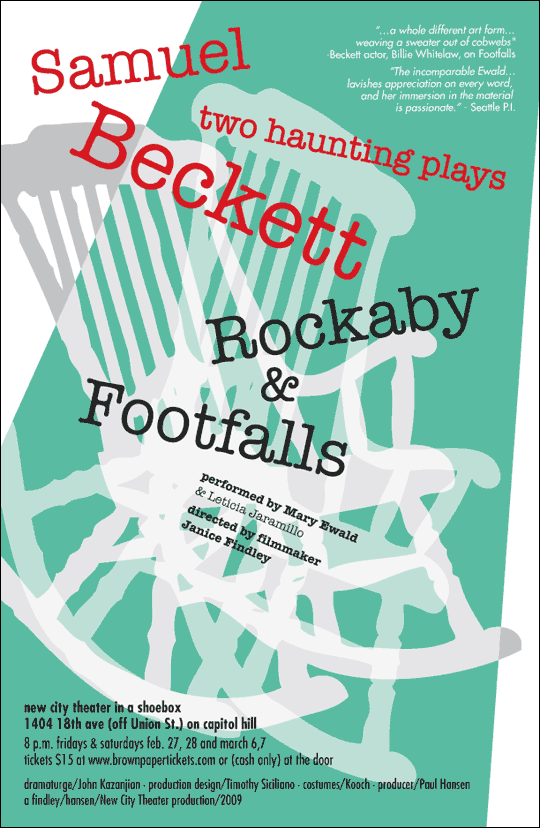 "In both short plays, Findley proves an ideal interpreter of Beckett's ghostly dramas, in which memories course to an end or are trapped in endless replay... a visionary if almost unclassifiable work of a writer's and director's complementary sensibilities."
--Seattle Times
"Beckett ... puts a huge burden on the actor(s) to be riveting. Fortunately Mary Ewald meets that challenge in the startling, hypnotic Rockaby and... Footfalls. (Findley's) simple staging is an imaginatively faithful rendering
of Beckett..."
--Seattle Weekly

"Findley brings taste and fidelity to the staging. The costumes by wardrobe designer Kooch also are a treat, especially May's cobweb-inspired dressing gown.You don't have to embrace (as I do not) Beckett's crabbed view of existence to appreciate Findley's well-executed staging. You might not cry for "more," but these short morsels satisfy".
--Seattle PI

"Both plays are short, but powerful. They force one to think about one's own mortality. Findley and Ewald pull the audience into each play ... put them
in a trance and make it impossible to do nothing but watch, listen, and feel
the anguish and love for life."
--Seattle Courant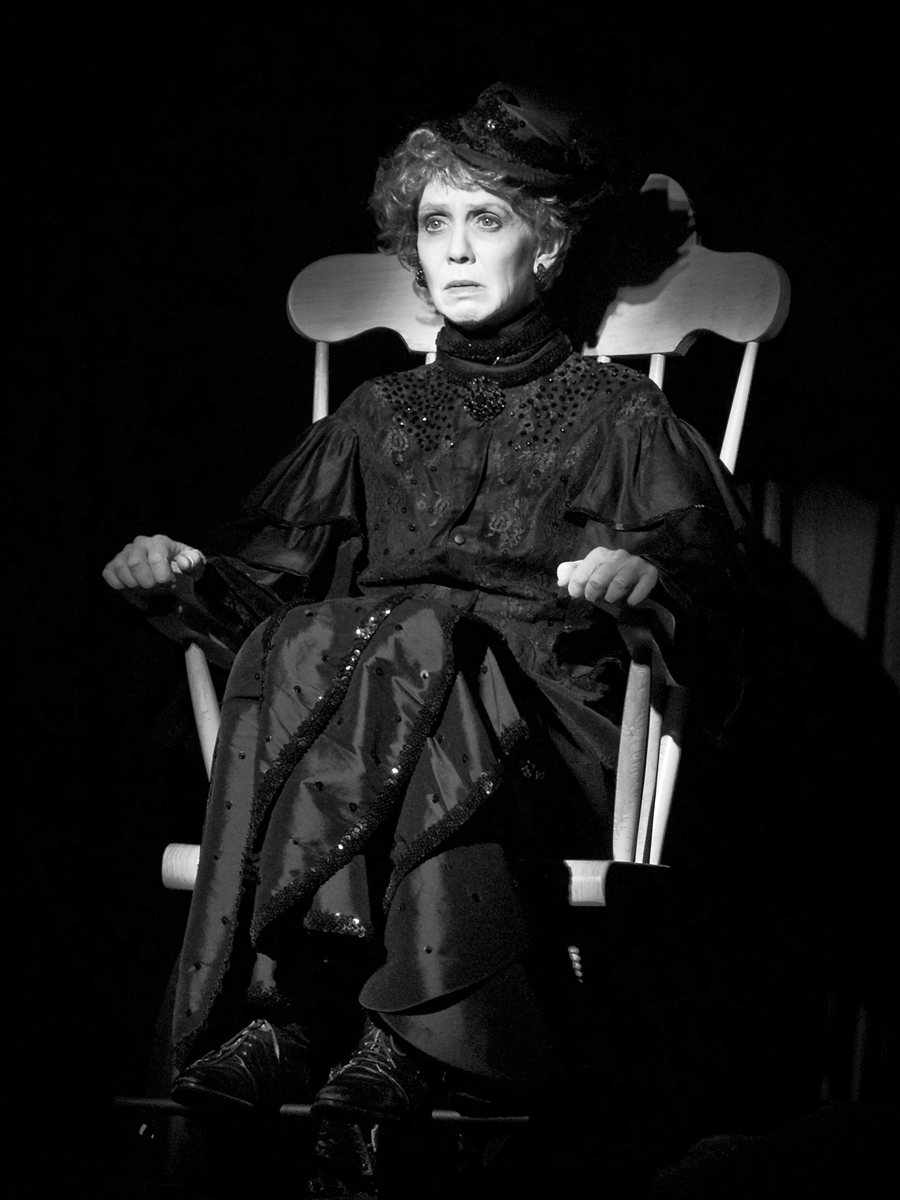 ©Jyh-Lurn Chang 2009
Samuel Beckett's ROCKABY (2009)